Lato Milk, the leading dairy processor in Uganda, has launched a new initiative dubbed "Project Prosperity" (www.project-prosperity.com) that will boost milk production and increase farmers' incomes.
Having spent over a decade in the region as a dairy processor, Lato has a wide range of dairy products to supply and works closely with small holder dairy over 10,000 farmers in Uganda and 5,000 in Kenya.
Project Prosperity aims to increase the milk yield per cow for farmers to earn more and improve their families' prosperity. The company has been working closely with the farmers for years and is well-informed about the lack of resources and expensive financial interest rates that hinder growth.
According to Amit Sagar, the CEO, Pearl Daily Farms, markets of milk and its products are growing in Africa due to the increasing number of people, thus need to reorganize and build capacity to meet the market needs.
"We are doubling every 15 to 20 years. Milk consumption is growing and effectively there's a huge demand. Today, Uganda is the largest exporter of milk in the continent, thanks to the farmers in Uganda and also the efforts we have made in taking Ugandan milk to the region," Mr Amit said.
"Therefore, the markets are growing and we need to increase capacity. And that's why we are also now building a new factory to increase the capacity. So, we'll now double our capacity in the next one year so that we can cater for this growing demand".
"When we started the factory, the average price of milk was around 400 shillings a litre.
The average price of milk for the past three years has been over 1,100 shillings a litre. The farmer today in Uganda gets paid three times what he used to get paid before Pearl dairy came in. That has effectively tripled the income because they're getting more for the same litre of milk and for us, the aim now is to work with farmers to release the cost of production," he added.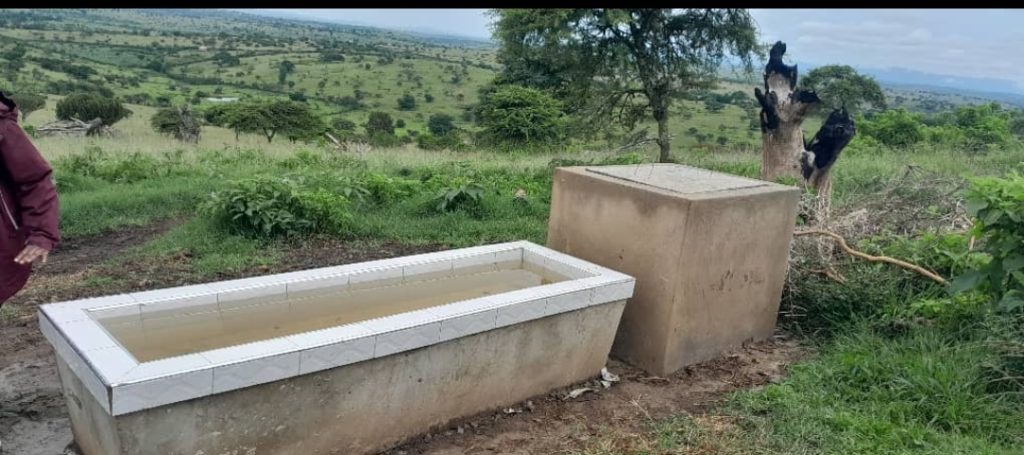 The average milk production of cattle in Uganda is about 5-6 liters per day, whereas cows in more advanced nations like New Zealand and the Netherlands can produce 20 liters or more, implying that farmers in Uganda earn less compared to what they should. They lose up to 15,000 shillings per cow per day.
Akash Kumar, the Co- founder, Pearl Daily Farms, says it is always incumbent upon them, as processors, to help farmers to tap into opportunities that emerge.
"That is why we came up with Project Prosperity that will help to bring international expertise and make a pool of international expertise for people, like IFFC, for example, or the worldwide MasterCard Foundation. So, we develop the farmer in steps and stages, but our ultimate goal is to make him prosper and increase his household income," Mr Amit says.
"You know, wealth brings prosperity to his household. And that is why we call it "Project Prosperity. First of all, we need affordable capital. We need to educate the farmer in terms of priority, how should his investment go? So let's say a specific farmer has cattle that have to walk long distances to go to a water source."
"We also bring our technical expertise to them. So, our goal is very simple. If I'm a farmer, I deliver, and my cow delivers five litres. How can that same cow delivers 20 litres? But it won't happen in day one. You know, it'll take time. So, the five will become eight. Eight will become 12. 12 will become 15," he added.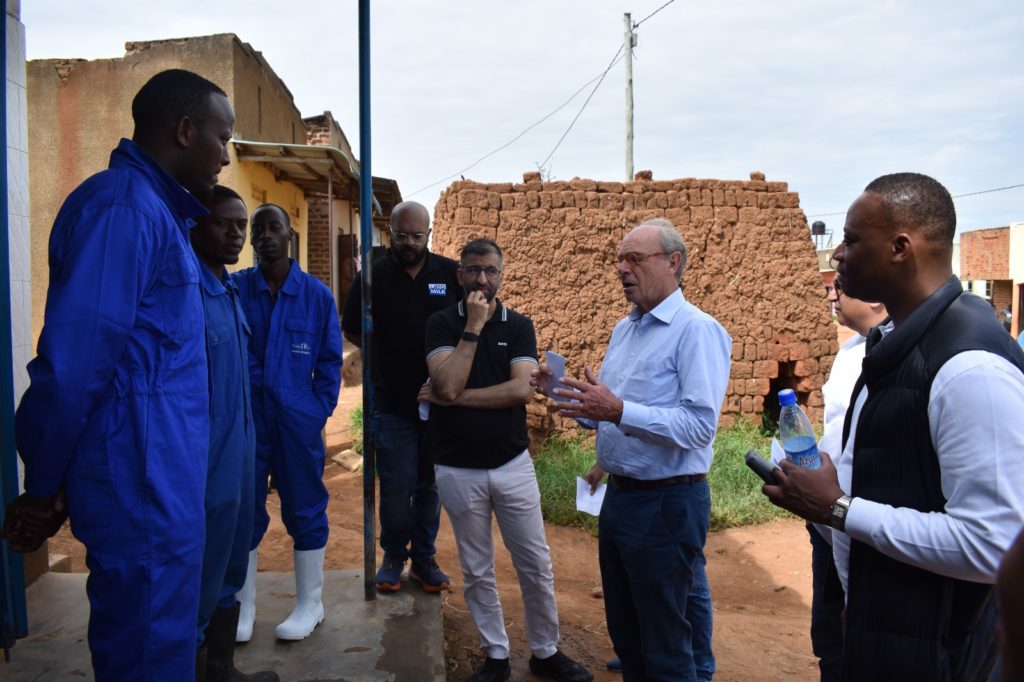 He further explained that their ultimate goal is to make the farmer prosper and increase his household income.
"You know, wealth brings prosperity to his household and that is why we call it Project Prosperity. First of all, we need affordable capital, say a specific farmer has cattle that have to walk long distances to go to a water source and milk is 80% water. If the cattle don't drink water, they cannot produce milk, but they lose energy when they commute," Amit explained.
"So, if you bring the water source to the farmer, he will be closer to the cattle. Then they don't lose. So, you know, straightforwardly, there is a yield enhancement. Then there is quality pasture. What do you feed the cow? Are you providing cow protein and that technical expertise? Unfortunately, not enough work is being done to provide the farmer with that technical expertise."
"This project will do a simple thing, which is to say, if you are a farmer,
We are working on a technical, technology-based application that will tell us which farmer needs what kind of investment. So currently, we have a team of about 50 daily extension offices. Which is going from farmer to farmer. We've already done surveys about the 2,000 farmers we know in these 2,000 farms, which are the low-handling fruits. After this data, we know which are the top 1,000 farmers in the region and where we should go and address them first," he added.
The launched project will lead to improved yields, bring prosperity to farming families, create more interest in farming for future generations and triple their income.
Lato is uniquely positioned to connect international organizations with resources and the intent to share them with small holder dairy farmers who lack the tools and expertise to approach them.
Project Prosperity is a gateway to deliver this connection and plans to launch an Agri-fintech platform to digitize the initiative. The platform is expected to identify the neediest farmers and connect them with willing institutions ready to help.
The project team has already collected data for 1,000 dairy farmers in Uganda and is delivering a pilot program to finalize the learnings about basic challenges and hidden opportunities before launching the digital application.
The project has been endorsed by leading international companies and institutions globally like IFC, PSFU, SNV, universities such as the University of Southern California, and government bodies like the Dairy Development Authority of Uganda.
It will mitigate gaps and enhance profitability for smallholder farmers, starting with the dairy industry. Lato assures that with community support, this project can be a game-changer not only for dairy farmers in Uganda and Kenya but for other farmers throughout Africa.