By Balamaze David Tubuuze
Dr. Ggoobi you taught my young brother economics at MUBS. As I was with him watching you on NBS TV with my father before you became PS, he told us how he had never seen a person who understands Uganda's economy like you.
I replied to him that I was never impressed by your discussions on TV about Uganda's economy.
Today, I want to talk about what you said while addressing The Tumusiime Mutebile Memorial lecture at Makerere University when you said that; "Agriculture cannot transform a country".
You gave the reasons being that agriculture has no income elasticity of demand and that the proportion of money spent on agriculture is very low. You gave an example of how you still consume the same quantity of food you did when you were still a student at Makerere University.
As an economist, a Hass Avocado farmer, consultant, exporter and consumer, I disagree with you.
First of all, majority of Ugandans about 70% depend on agriculture as a source of their livelihood. It is therefore tactical that if we want to transform the country, we must target an economic activity majority of people are engaged in to make them all productive and contribute to the national GDP.
Secondly, I want to debunk your theory that 'the demand for food is not income elastic'.
When I was still poor, I used to eat posho in a small quantity, at times without sauce or with Mukene in a very small quantity. Now that I have money, I eat more matooke, Irish Potatoes, rice etc, as well as chicken, beef, pork and fish. Also, when I was poor, a kg of beef would take us for 2 days.
Now that I have money, a kg of beef or pork is for 1 meal or I buy 2 kgs for 1 day.
When I was poor, we used to take tea at 11AM, and lunch at 4PM, no supper: the best we could afford for supper was tea. Now we eat 3 meals a day. The increase in my income therefore came along with increase in quantity of food I consume, and it is uniform in all families not mine alone.
We can also tell that expensive schools also eat better quality and bigger quantities than poor schools. Therefore, the theory that the demand for food is income inelastic is simplistic thinking.
My dad in the village also reminded me that with the ever increasing in population worldwide, demand for food increases with increase in population.
Away from that, Dr. Ggoobi you seem to think that agriculture only means simple food crops like cassava, matooke, rice, sweet potatoes.
This is a misconception. In my understanding, agriculture involves cash crops like Coffee, Cocoa, Avocado, Vanilla, Macadamia nuts, cashew nuts, Mangoes, soya, Fish farming, Goat farming, Pork farming etc.
These products are highly demanded in the international market if we can help our farmers produce good quality and enough quantity consistently.
But before we even go into cash crops and exporting, let's look at our local market for agricultural produce including the rice you talked about.
Dr Ggoobi are you aware that Uganda still imports rice and as of 2020, the country lost a whopping $99.6 million (over UGX353 billion) on imported rice?
That amount must now be way above that. Thus, to India $3.67million, Thailand $3.95 million, Pakistan $16.9 million, Tanzania $71.9, South Korea $1.62million. Wouldn't this money transform the lives of our people if this rice was bought from our farmers?
Are you aware that Uganda imports wheat worth $119 million (over UGX 422 billion): thus, in million Dollars; $41.9 from Russia, $31.3 from Argentina, $15.1 from Ukraine, $13.8 from Germany and $4.83 from Lithuania?
Do you want to convince us that if these over UGX 400 billion went into the pockets of Ugandans, there would be no transformation, or we don't have land in Uganda where we can grow this wheat?
According to Dairy Development Authority, Uganda's dairy exports grew by UGX 270 billion in two years to 2020 representing a 63 % growth. Do you have any other non-agricultural business that can be done by our local people and has such a multiplier effect?
Dr Ggoobi, are you aware that according to Bank of Uganda report 2020, Uganda fish exports are diminishing and between 2020 and 2021, exports declined by a staggering 7,992 tonnes representing a loss of UGX 99 billion, at a time when global fish demand is rising?
Don't you think if we invest in fish farming, we can cover that loss and also increase our fish exports and transform our farmer's lives?
Uganda still imports cooking oil and as of 2020, we were donating a whooping $319 million (UGX 1.13 trillion) to countries where we buy it from, yet we can grow our soya, G- nuts, sun flower, sim-sim, avocado, palm trees etc here, and this money goes to the pockets of our farmers than foreign farmers.
Those figures alone show you that even if the income elasticity of demand for rice, wheat, cooking oil and other foods was perfectly inelastic, we are still losing a lot of money and foreign exchange importing them.
If we could help our people grow enough of these products, it means they would share that money and not a farmer in Vietnam, Germany, Tanzania etc where we import from. Is that not what president Museveni normally talks about as import substitution?
The Market value for Agricultural produce is widening every year. For example; The market value for coffee was $102.02 Billion in 2020, it's expected to clock $155.64 billion by 2026. Cocoa was valued at $402.8 million in 2021, expected to reach $694M by 2026. Avocado $9.14 billion, expected to reach $21 billion by 2026.
Vanilla was valued at $454.55million in 2021, expected to increase to $735 million by 2026. Moringa was at 7.79 billion in 2021, expected to reach $14.08 billion by 2028.
If we are targeting each family to earn UGX 20 million every year, then $1 billion which is UGX 3.5 trillion lifts 175,000 families out of poverty.
Coffee alone is expected to add a market value of over $ 50 billion by 2026. If we could add only $5 billion to our coffee earnings, then we can lift 1 million families to middle income and Uganda has just 8.9 million families.
Then we can target a $1 billion or more in fish farming, the same in avocado, moringa, wheat, cooking oil etc. It is clear that for now, Agriculture can help us reduce expenditure on imports.
Agriculture has a potential to generate $10 billion (UGX 35.5 trillion). If we are targeting each family to earn UGX 20 million every year, UGX 35.5 trillion will lift 1.775 million families out of poverty annually.
In the avocado farming where I am, I have clients from Europe, MiddleEast, North Africa etc, who want avocado supplies in hundreds of tones every week. It's not available in Uganda and those are millions of dollars foregone by Uganda annually.
Even if we want to industrialise, the easiest way will be agricultural industrialisation.
The alternative to that is catastrophic. Can Uganda make cars, motorcycles and other factory products and favourably compete with Japanese, Indians, Chinese, Germany, British or Americans? Do we have any Critical part of Kiira vehicles made in Uganda? Is it tires, lights, computer, Engine, what?
What the blind push for industrialisation has deliberately done and will continue to do, is to enable Chinese, Indians and other foreigners like Vinci coffee company with tax holidays and other incentives build more factories here, employ Ugandans at a very small pay below the living wage (UGX 400,000 for a university graduate), sell their products to Ugandans who have earned some little money from sale of their agricultural produce (the sector you don't support), then the Chinese repatriate all the profits and the cycle goes on.
According to The World Food Program, Northern Kenya, S. Sudan, Sudan, Ethiopia, Somalia, Yemen etc are going to experience severe famine this year, If Uganda was serious with food production, we would supply these markets, especially now when Ukraine that has been supplying 60% of world Food Program can't do it.
Are you aware that Uganda has already put a tax on grain to discourage its exportation because we don't have enough for export and that is revenue foregone?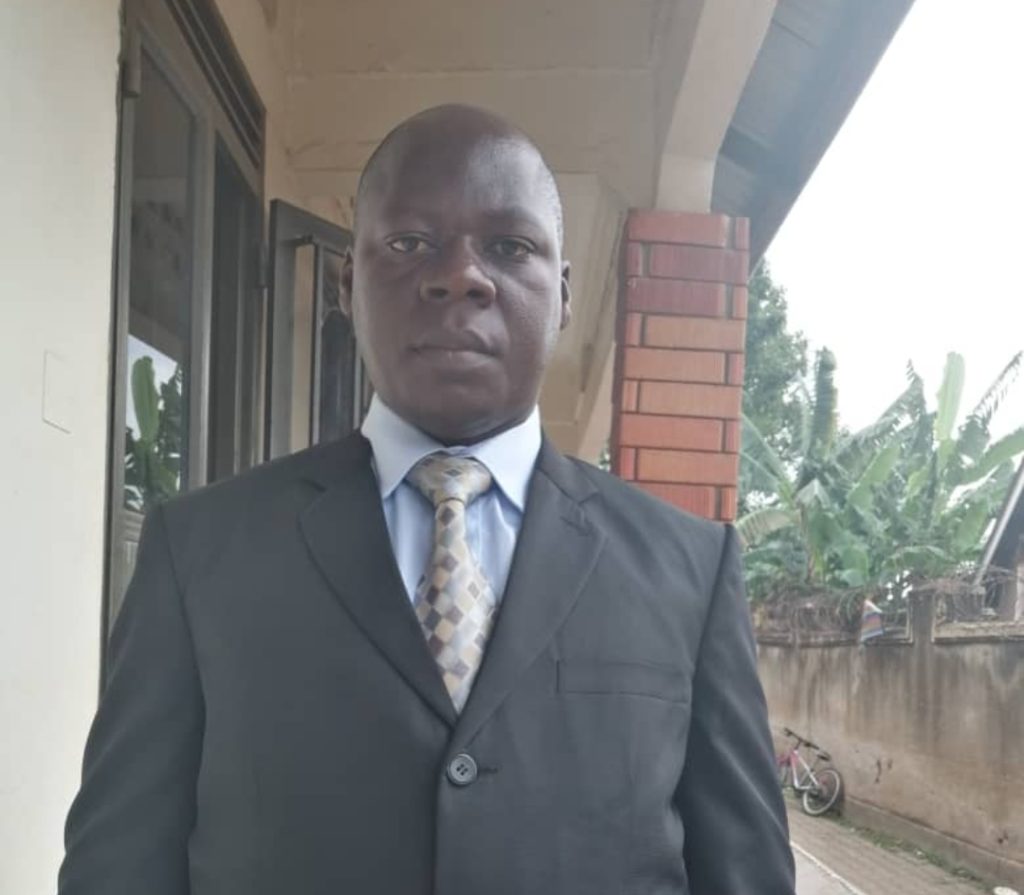 I deeply believe that the talk that agriculture cannot transform our country is a tactic aimed at deflecting the blame for allocating meagre resources to an industry that employs majority of Ugandans, and this was deliberately designed to keep Ugandans poor.
The only reasons agriculture is not lifting people out of poverty is lack of good will and positive involvement by the government as it is in Kenya, Tanzania, Rwanda.
Doesn't it strike you that in the whole country with all the lakes and rivers, we don't have any serious irrigation scheme anywhere?
I am a coffee consumer and my father a coffee farmer, I wonder why my father for 35 years continue to sell a kg of his coffee beans at UGX 5,000/, and I buy coffee ready to consume from Nescafe of Brazil or Indocafe of Indonesia at UGX 12,000 per 250 grams! What excuse can gov't give for this madness?
Surprisingly, the remedy Mr. Ggoobi and your gov't thought about was to import a foreign investor, give him incentives and tax holiday so that she gives farmers the same price or less due to monopolising it, add value, sell it to Ugandans as finished product, then repatriate the profits and the cycle continues.
From the coffee agreement, to these words you said against agriculture Dr. Ggoobi, if you don't change course quickly, you're quickly becoming part of Uganda's problems.
As it has always been said, people are wise before they join NRM.
The writer is a Hass avocado, mangoes and Matooke farmer, Farming Consultant and economics analyst.
balamazed@gmail.com +256706326985