Senior Presidential Advisor on Special Operations, Gen Muhoozi Kainerugaba has donated 274 animals to livestock owners in Agago as compensation for the animals they lost to suspected Karamojong raiders.
Muhooozi made the pledge in March during his visit to Coodong Village, Omiya Pachwa Sub-County, as he met the locals from eight sub-counties on the issue of the persistent attacks by the Karamojong.
The animals that were brought on Friday, have today been distributed to livestock owners in Adilang Town Council and Laimuto Town Council, as well as Adilang, Laperebong, Paimol, Lira Kato, Lapono, Omiya Pachwa, Ajali, Kuywee, and Parabongo sub-counties.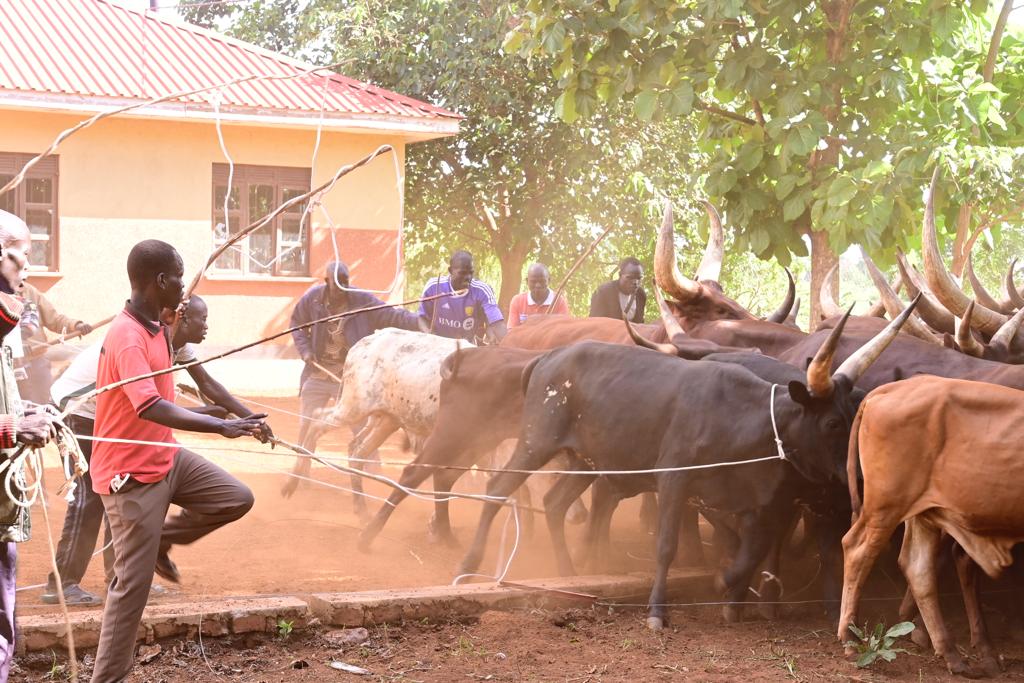 Leonard Ojok, the chairperson Agago district, said the animals are for beneficiaries who lost their animals from October 2022 to February 2023.
Santo San Ongom, the LC 3 chairperson of Adilang Town Council, thanked Muhoozi for honoring his pledge within a short time. Ongom however appealed to the government to compensate everyone who lost their animals, saying many have lost their source of livelihood because they used the animals to cultivate on a large scale.
Joseph Menya, a resident of Kulir Village, Abala parish in Parabongo Sub-County, commended Muhoozi for fulfilling his pledge but appealed to the government to compensate farmers who lost animals given under programs such as NUSAF, to help them cultivate at the commercial level.
Jiponi Oyoo, a claimant from Adilang Sub-county, who went to receive his animals today, Saturday, is however unhappy about the number of animals given by Muhoozi.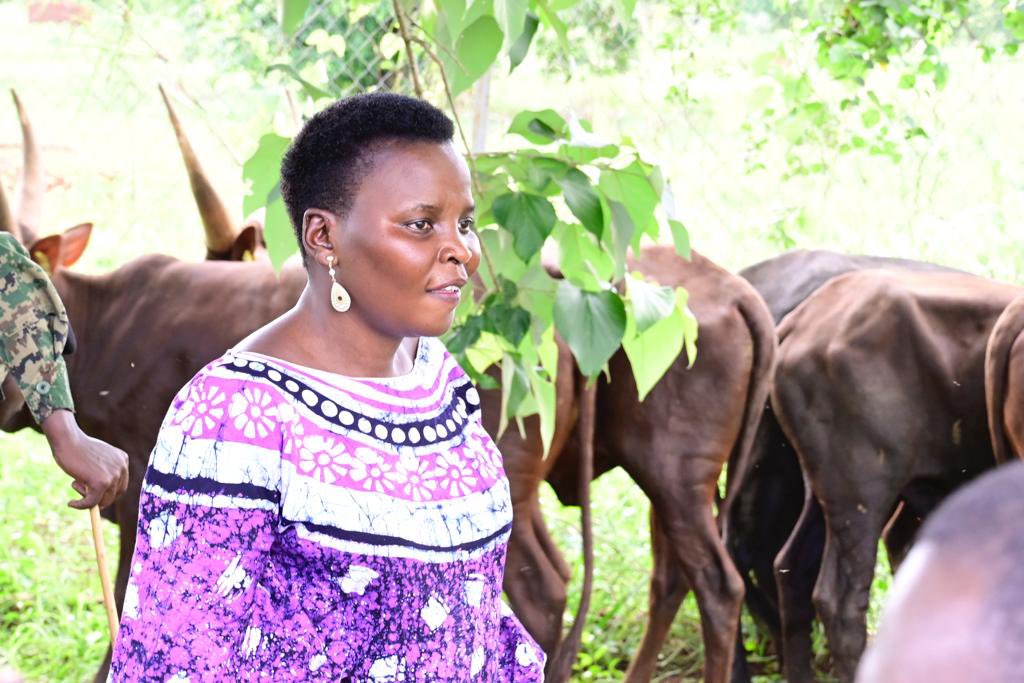 Oyoo revealed that in 2019, his family member was killed and the minister for Karamoja Affairs promised to compensate them with 60 animals but is surprised that they are getting only three animals.
James Nabinson Kidega, the RDC of Agago district, said the beneficiaries of the animals are those who were identified by the UPDF when more than 2000 animals were recovered and taken for identification at Dam Lungor.
In February, the UPDF handed over at least 2,700 cattle that were raided from Kitgum, Pader, Lamwo and Agago districts in Acholi sub-region and, Alebtong and Otuke in Lango sub-region, between October 2022, to February 2023.
However, during the distribution of the animals, some livestock owners in Agago rejected them, saying they were fewer than what they lost.
Kidega said during the distribution of the recovered animals, the committee in charge of the program picked claimants at random and gave them animals that the claimants said were not commensurate to what they lost.
He revealed that this consignment is a fulfillment of Muhoozi's pledge to replace the animals of those who did not get theirs among the recovered animals, and those who rejected the few they were given.
On families whose members were killed by the raiders, Kidega said their issue will be handled later, but revealed that their details were already with the authorities.
Statistics got from the leaders in February 2023 indicate that at least 24 people were killed by suspected Karamojong and 938 animals were raided and never recovered in Agago district, in 2022, while in Kitgum at least 1,032 goats and 501 cattle were raided.