President Yoweri Museveni will on Saturday be in Masindi to preside over the official launch of Radio 7 Eiraka Ly'Abaijukuru Ba Kabaleega, Bunyoro's finest radio station.
The President was invited by the residents, area leaders and local investors to join them in celebrating and appreciating his efforts in transforming Bunyoro region.
"We invited him to come and celebrate with us his contribution in the transformation of Bunyoro region. This region has come from far but we now have the best road network in the country and very soon we are going to have so many petroleum-based factories," says Balaam Barugahara, a local investor and son of the area.
Radio 7, owned by Balaam Barugahara, hit airwaves on January 17 this year broadcasts in Runyoro as a dominant Language as well as English, Luganda and Runyankore.
The radio was named after President Yoweri Museveni. The station is credited for its timely, professional and innovative delivery of social, political and economic information to its audience.
Broadcasting on 100.7 FM, Radio 7 roots its programing into informing, entertaining and educating masses as means of improving their lives.
The President will also lay a foundation stone on Kaguta International Conference Center before putting another blessing foundation stone on a 5-star hotel both owned by Balaam Barugahara.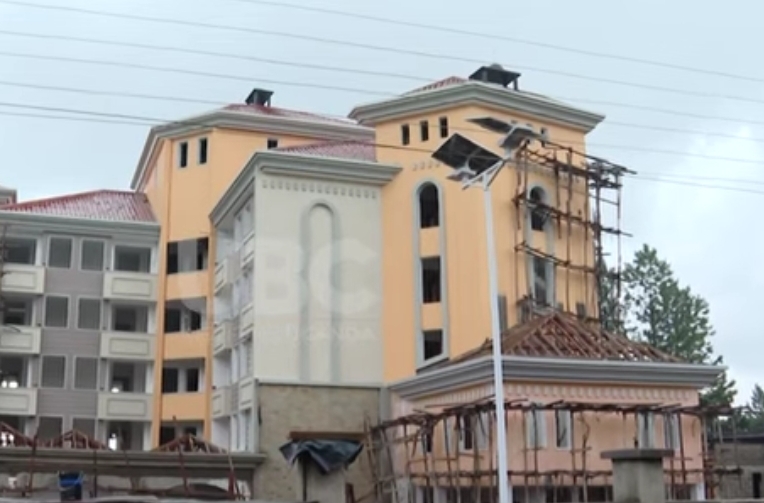 "As grandchildren of Omukama Kabalega, we have decided to come back and invest back home," Balaam says.
President Museveni's visit to Masindi district and the investment by children of the area are timely and vital in accelerating the development of the area, according to local leaders.
Byaruhanga Cosmas, the LC V Chairman says: "Radio 7 is so vital in this region especially in mobilizing our population towards development and other government programs."
"We are encouraging people to come back home and invest here. It is good that Balaam Barugahara and others are heeding to our call," says Ngabirano, RDC Masindi.
Meanwhile, the Head of State is thereafter expected to meet area leaders and hold a public rally at Golf Course Grounds in Masindi before a presidential address on Radio 7, UBC TV and other local radios.